Baby Marmoset Monkeys
Baby Marmoset Monkeys
REFERENCE ONLY: Animals listed have been sold or removed.

Name:

Chuck Bowyer

Posted:

07/27/2020

Location:

North Carolina
ID #43392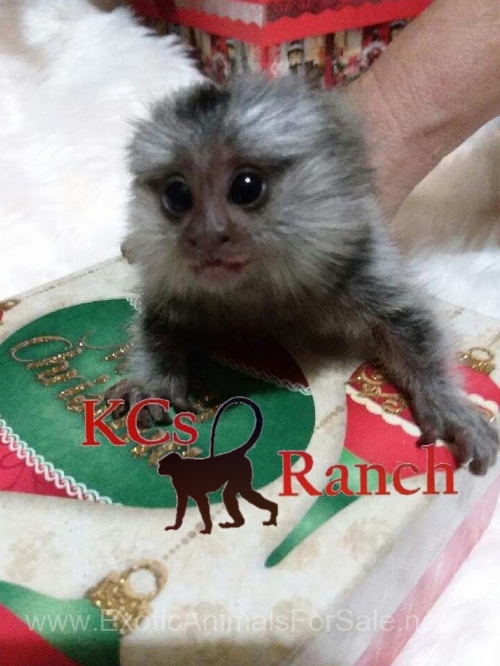 KCsRanch is currently taking deposits for upcoming common marmoset babies due early April

Will be very tame and cudly with great dispositions due to being socialized with people, other pets and varied daily situations at KCs Ranch.
KCsRanch is a USDA licensed and inspected facility. Conveniently located in southern NC.
Do not hesitate to call for current pricing, questions and other details.
Visit www.kcsranch.com to see primates, primate caging and accessories.