Baby Howler Monkey
Baby Howler Monkey
Price: $14,500.00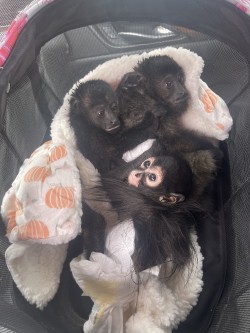 Super RARE! Baby Howler monkeys


One in a life time opportunity.


Have multiple babies right now. Male and females.


If needing a unrelated pair please contact for pricing. Eating amazing! Contact for more videos and pictures. Spider monkey babies


Please serious inquiries only!


These monkeys are not toys and shouldn't be someone's pet please experienced keepers preferred.