BABY CAPUCHINS AVAILABLE, FINANCING AVAILABLE, ADVANCED TRAINING FROM THE EXPERTS
BABY CAPUCHINS AVAILABLE, FINANCING AVAILABLE, ADVANCED TRAINING FROM THE EXPERTS
REFERENCE ONLY: Animals listed have been sold or removed.

Name:

POGGIS ANIMAL HOUSE ( MICHAEL POGGI )

Posted:

11/12/2019

Location:

Florida
ID #48641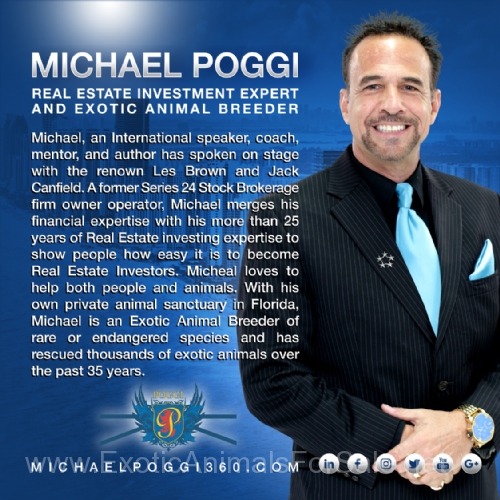 BABY FEMALE BLACK CAP CAPUCHIN FOR SALE !! ( WE ARE THE EXPERTS !!!) ----FINANCING AVAILABLE
WE HAVE OVER 30 YEARS EXPERIENCE IN EXOTIC ANIMALS.
WE ARE ONE OF THE LARGEST BREEDERS IN THE US !!! CAPUCHINS ARE SUPER SWEET AND VERY LOVING. THEY NEED LOTS OF CARE FOR THERE WHOLE LIFE !! THEY CAN LIVE FOR 40 YEARS. ALSO, THEY CAN BITE ANYONE AT ANY TIME. THERE IS NO GUARANTEE THAT ANY MONKEY WONT BITE YOU OR ANYONE. THE PARENTS ARE VERY HEALTHY AND TAME. WE ARE THE EXPERTS AND WITH THE BEST SERVICE AND TRAINING AND THE BEST AFTER CARE SUPPORT AS WELL.
JUST BORN !!!

WE CAN DELIVER TO YOUR HOME OR YOU CAN PICKUP HERE IN DAVIE FLORIDA.
OR
THE FOLLOWING STATES ARE ILLEGAL AND WE CAN'T SELL TO:
Alaska, Arizona, California, Colorado, Connecticut, Georgia, Hawaii, Illinois, Iowa, Kentucky, Louisiana, Maine, Maryland,
Massachusetts, Minnesota, New Hampshire, New Jersey,
New Mexico, New York, Oregon, Pennsylvania, Utah, Vermont,
Washington State.
WE DELIVER TO YOUR DOOR IN ANY LEGAL STATE !! BUYERS PAY EXTRA FOR THAT.

FINANCING AVAILABLE !!
CALL FOR DETAILS TO FIT YOUR BUDGET. 954-708-9441

We are USDA & Fish and Wildlife License Facility
We are located in DAVIE near FORT LAUDERDALE. It's worth the extra mile to get a well adjusted, super healthy, super tamed, socialized and adorable baby capuchin. We Are located in DAVIE FLORIDA in SOUTH Florida. PLEASE NOTE WE ARE LOCATED ONLY TEN MINUTES WEST OF FORT LAUDERDALE AND 4 HOURS SOUTH OF ORLANDO. ITS WORTH THE EXTRA MILES TO DRIVE SOUTH OF PARRISH FLORIDA TO GET A HIGH QUALITY, SUPER TAME, SUPER SOCIAL, SUPER HEALTHY MONKEY FORM THE EXPERTS !!
We will train you; educate you thoroughly on how to handle your new addition to the family. They all come with a health certificate.
We also ship to any state in the country that is legal.
We can provide TESTIMONIALS of many our happy and satisfied customers.

Please visit our Website
WWW.POGGISANIMALHOUSE.COM for more details or give us a call at 954-708-9441 for more details regarding these adorable and sweet monkeys. remember that any monkey or any animal can bite anyone at any time. if you have small kids, it may not be a good idea to get any kind of monkey.

Please leave a detailed message in case we missed your call and my staff member MICHAEL SEGURRA will call you back as soon as we can !!

thank you, MICHAEL POGGI !!!