Geoffroy's Cat kittens & Eurasian Lynx kittens!
Geoffroy's Cat kittens & Eurasian Lynx kittens!
Name:

Tanya

Posted:

04/29/2020

Phone:

716-652-8646

Email:

Email Seller

Location:

New York
ID #59556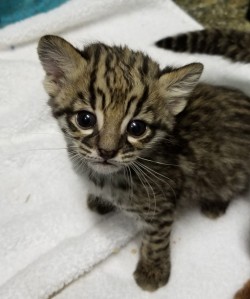 1.1 Geoffroy's Cat kittens available, born March 18, 2020. These small felids are wonderful outreach education or exhibit animals as they are incredibly active and engaging for the public. Parents and previous siblings are proven outreach animals. This is our last litter of Geoffroy's Cats!





0.0.2 Eurasian Lynx born April 27, 2020 will be available soon. This pair throws beautifully spotted/striped kittens. Again these cats have been bred for temperament to utilize as outreach education animals. Dam was utilized at another facility for daily onsite shows, sire traveled the country for programs (both well into adulthood, then they were paired for breeding project) and previous progeny are also solid outreach animals.





Please contact via e-mail or phone if you are interested in adding these dynamic wild cats to your collection. Cats available only to USDA licensed, USA facilities. Please indicate in inquiry e-mail that you are USDA licensed, these wild cats are not pets.