Wolf Dog Puppies
Wolf Dog Puppies
REFERENCE ONLY: Animals listed have been sold or removed.

Name:

Jesse Hefley

Posted:

01/26/2021

Location:

Arkansas
ID #62610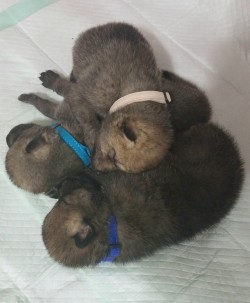 Sire Prince:



OFA Hip - Good



OFA Elbow - Normal



Embarkvet Carrier of Autosomal Recessive Amelogenesis Imperfecta (Italian Greyhound Variant)



Ee Ky/Ky Ay/Ay DD BB



Dam Athena:



OFA Hip - Pending



OFA Elbow - Pending



Embarkvet - Clear



EE Ky/Ky Ay/At DD BB



Predicted genetic COI 9%



Puppy Culture Raised



*Proof of secure exercise/containment area essential.



*Extensive vetting procedure applies.



* Experienced owners preferred.