Male Patagonian cavy
Male Patagonian cavy
Price: $500.00
REFERENCE ONLY: Animals listed have been sold or removed.

Name:

Heather

Posted:

05/29/2021

Location:

Florida
ID #65276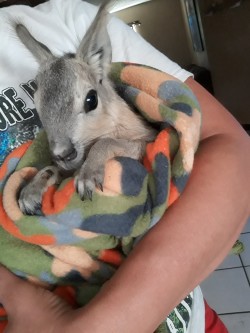 Hello I have one 3 week old male Patagonia cavy left. I have been bottle feeding and hand raising for 2 weeks now. He is a great eater, and is eating hay, Guinea pig pellets, lettuce, and fresh grass. He is on lamb formula, and gets 3 4ozs of it a day. I have my kids help me with getting him use to people.



I have my class 3 and licence to sell.



You must have a class 3 permit to own him in the state of Florida. FLORIDA SALE ONLY. Please contact me if interested. I well remove post as soon as he goes to a new home. First come first serve basis.