Lynx For Sale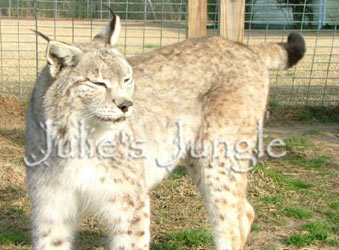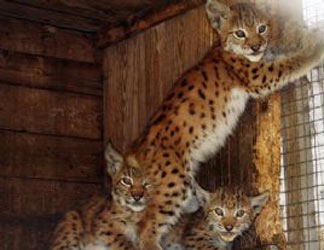 Lynx are classified as medium-sized members of the cat family. The smallest species of lynx is the bobcat and the Canada lynx and the largest is the Eurasian lynx. Lynx are characterized as having short tails, large, padded paws, long facial whiskers, and tufts of black hair on the tips of their ears. They range in color from medium brown to a goldish off-white.
Name:

Anastasia

Posted:

12/11/2021

Phone:

9094076007

Email:

Email Seller

Location:

California
Female Needs a home without young children I would rather trade for a male bengal or Savanah than take cash but feel free to throw an offer
View Details
Name:

Tommy

Posted:

06/24/2021

Phone:

786-518-1604

Email:

Email Seller

Location:

Ohio
Highland lynx bengal hybrids dewormed first round of shots. Would like $1000 a kitten, possibly willing to negotiate depending on kitten. Local Ohio. Will ship , but will need to be arranged by purchaser.
View Details
Name:

Glenda Havens

Posted:

05/25/2021

Phone:

4067559653

Email:

Email Seller

Location:

Montana
State or Federal Permits are REQUIRED. If not needed, State or Local Authorization is REQUIRED.
View Details
Lynx
Enclosures for lynx should, at the minimum, measure six-feet by twelve-feet with a vertical dimension of at least eight-feet. The top of the enclosure should be covered with the same material as the walls. The safety of the keepers should be a top concern. A double entry system will reduce the chances of the animal escaping while being attended to by a keeper. Additionally, the habitat should include secure stalls or small, individual cages that the animal can be kept in if sick or injured, being cared for by the veterinarian, or while the enclosure is being cleaned. An enclosure that is as close to the animal's natural environment will help reduce anxiety in the animal. Trees, rocks, ledges, shrubs, ponds, and logs all should be incorporated into the habitat.
Lynx Diet
Like other members of the large cat family, lynx are obligate carnivores, meaning they cannot eat anything other than meat. They prefer to eat smaller mammals, such as rabbits, fawns, squirrels. In captivity, lynx should be offered a diet of fresh meat, preferably in the form of whole animals. Rats, guinea pigs, rabbits and squirrels are good choices.
Lynx Enrichment
If their habitat is set up correctly, the lynx will have the freedom to climb trees, jump on rocks and perch on branches. But they need additional enrichment to help them satisfy their natural instincts. In many case, keepers hide the lynx's food in various places around the enclosure so the animal must hunt for it. New logs, fallen trees, and boulders can add to some novelty to their space.
Breeding Lynx
Female lynx give birth about once a year, on average. They don't make their own dens, but make use of den-like structures that they find, such as fallen logs or root systems. The kittens stay with their mothers for the first year of life while their mother teaches them to hunt. The male lynx plays no role in rearing the offspring.